Meet Patryk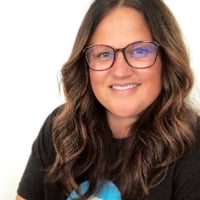 DustiO
Administrator
Posts: 428
Patryk is the owner of Peak Cleaning Service in Scottsdale, AZ.
His family has been in the cleaning business for 20+ years, ranging across residential and commercial cleaning operations. Peak Cleaning Service started when they moved to Arizona. Focusing first as a residential service because of the wonderful relationships it helps develop when working with customers one-on-one. They have pivoted their business during the last year to add on more commercial and vacation rental properties.
Prior to starting Peak Cleaning Service, Patryk's background was in data analytics and business consulting. This experience helped him modernize their business to become tech-savvy, customer-centric, and a staple in the local community. 
Patryk believes community means, "Helping one another, pushing each other forward by looking to give first, instead of taking. Growing together." And he shows this in his work to bring pros together in his area and industry via virtual meetups, sharing resources, sitting on webinar panels, and much much more.