Giving back, together: Holiday celebration follow-up.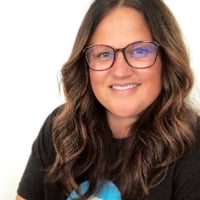 DustiO
Administrator
Posts: 527
We want to share our gratitude with all the Pro Rewards members who helped us select St. Jude's Children's Research Hospital as the recipient of a $10k grant during our Pro Rewards Holiday Celebration. Together, we're making a difference for children with cancer and other life-threatening diseases.
We're excited for all 2022 holds, including more events and chances to make a positive impact in our communities. As the year unfolds, continue checking your Pro Rewards status to see if you qualify for events like this — and other great rewards that recognize your hard work.
You can see a recording of the event if you missed it! And, comment below to let us know what your favorite part of the event was, and if you have any ideas for future events you'd like to see.
Hear from a pro like you:
Being a business owner, and a new one, Thumbtack helps me maximize my client time with quality leads (and make a living!) so that I can give back more! It is such a blessing that I coincidentally became part of a group that believes in (encourages!) helping the community! Thank you.
— Lisa, Thumbtack pro