A (virtual) celebration and a chance to give back.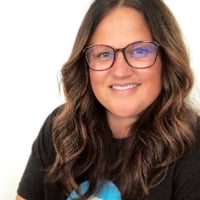 DustiO
Administrator
Posts: 425
On December 14th we'll be hosting a virtual holiday celebration for our pros — not only to celebrate and recognize all that you have accomplished this year, but to join together and give back to the causes that are important to you.
We learned in this poll that our pros want to give back in many ways — and that many of you already are. As part of this event you'll have the opportunity to nominate a nonprofit to receive a special grant from Thumbtack. You'll also hear from Thumbtack pros who are giving back to their communities, and a special thank you from Thumbtack's leadership team. You're also invited to a free meditation & yoga session immediately following the event (offered by a Thumbtack pro).
Pros who attend the event will have the chance to vote for a nonprofit to receive a grant and will also receive a special gift from the Thumbtack team.
Date: Tuesday, December 14, 2021
Time: 3pm - 4pm PT, with an optional meditation and yoga session following
Location: Zoom
Register for the event and nominate* a nonprofit that you think deserves a little something extra this holiday season.
Any questions? Comment below.
(*We will select the top 3 nonprofits from your RSVP forms and you'll be able to vote for your top choice following the event. In January we'll follow up with the winner.)
Comments