Sudden 95% decline in profile views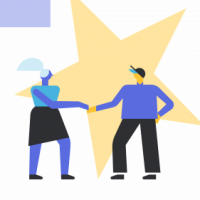 Since 2017, I have been a fairly successful Thumbtack pro, usually a Top Pro, but something mysterious occurred in late March/early April 2022. I had consistently been getting around 500 views per week, through March. Starting in April, I was down to about 25 views per week, and I've been there ever since. I got about 20 direct leads in the first three months of 2022. Since then, I have had zero leads.
How could this happen? I can imagine a profile gradually languishing, but this change was so sudden and extreme that I think it suggests something on Thumbtack's end.
Does anyone have experience with this issue? To be clear, the issue is not "I'm not getting enough views." The issue is "My views suddenly declined 95% with no discernible cause."
I have made some minor cosmetic changes to my profile and can continue doing so. I've also gotten a couple new reviews during my visibility drought--which doesn't seem to have changed things, and anyway my ability to get verified reviews will soon disappear with the last of my clients.
I'm really hoping someone has useful advice. I doubt that changing my profile picture or something like that will trigger a 20-fold increase in views, but at this point I'm open to all suggestions, even implausible ones.
Comments