Welcome to the new Community!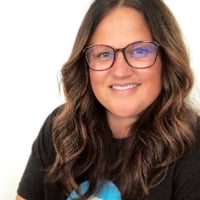 DustiO
Administrator
Posts: 425
Together with our pro Community Leaders, we are excited to welcome you to our new online Community. We're so glad you're here. 
We're creating this Community together with our pros to help you connect in meaningful ways. We understand the importance of connecting with other business owners in your area or industry — to share ideas, exchange best practices, get help on challenges and celebrate wins, together. 
Our Community Leaders are pros and business owners like you, and you'll see them around here often. You'll also see posts from Thumbtack team members. We hope you'll engage in conversations, ask for advice, share your successes, join groups and just get to know each other. Introduce yourself, and let other pros know you're here. 
See how the Community works here and watch this video to hear what community means to our pros.
We're so excited to build this community with you. 
— the Community team at Thumbtack
Comments