Navigating the Pro Community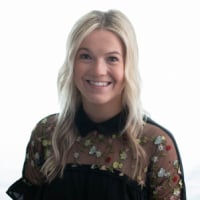 Hello everyone, and welcome to the new Pro Community! We want to make sure you're comfortable with the new layout and know where to go for the right topics and conversations. Here are some step by step instructions on how to navigate, start a conversation, reply to a conversation, and join a group. Let us know if you have any questions! 
Navigating: You'll see a variety of different places to go into the Community, so let's break it down for you!
Live Feed: this is where you'll see all conversations in real-time. 
Explore: here you'll see a variety of different categories based on a variety of topics. Anything from business resources to Thumbtack resources will be here. Go ahead and explore any that interest you and join the conversation!
Network: our network page is where all of the groups will live in the Community. If a group looks interesting to you, go ahead and join! You can also start one of your own.
Events: this will be the place to share any events that Thumbtack pros can join. If you know of an event that would be useful to other pros - share them here!
Starting a conversation: To start a conversation follow these steps:
Go to the Community homepage
Select "new discussion" 
Fill out the category and discussion title, and type your discussion topic or question
Click "post-discussion" and you'll see your discussion in the category you chose as well as the live feed 
Reply to a conversation: See a discussion you want to join? Go ahead and reply!
Click into the discussion you're wanting to reply to
Write your reply in the "leave a comment" box at the bottom 
Click "post comment"
Joining a group: Is there a group you want to join? Ask to join!
Go to the Network tab
Select the group you're wanting to join 
Click the blue join button 
Once you're in the group you can post questions, start conversations, or post events that might be relevant to the group
Comments