"Limited Availability" question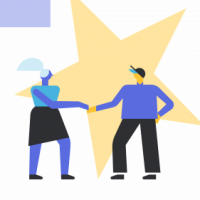 I was top in my area for a while and getting a lot of lead and many are free. Just when I thought things are going well, I stopped getting leads. I noticed when I look for myself, I was not showing up in the search results.
In the past, even when I don't have much budget left for the week, especially towards weekends when most pros in my area used up their budgets anyway, I will still show up in the search, but with a yellow band that says "limited availability". From last week or so, I can't find myself as soon as I have less than $35 in my budget. But other pros are still searchable but with the yellow "limited availability" band.
Does anyone else experienced this? Does this mean thumbtack purposefully push leads to new pros to make more money? Most pros in my area has less than 5 reviews. I have 20 reviews now and were hired 29 times. I'll be top in my area. Am I being punished for doing too well? Should I start a new profile? It's shame since all the good reviews will be gone with it.
Comments