[VIDEO] Introducing the Thumbtack Pro Advisory Board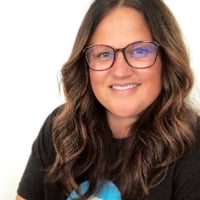 DustiO
Administrator
Posts: 1,387
Whether you're new here or you've been in the Community for a while, welcome! This is your space to learn and connect with real pros — a place to network, share resources, and exchange ideas and advice. 
We're excited to announce Thumbtack's first ever Pro Advisory Board, inspired by this incredible community of pros. Together with our Thumbtack Pro Advisors, we're amplifying pro voices and making Thumbtack better for pros like you. Meet our inaugural Thumbtack Pro Advisory Board — a group of real Thumbtack pros coming together to help us understand and improve the pro experience. 
Watch the video to learn more about the "why" behind our Pro Advisory Board, and what we're excited about. And, comment below with any questions you have for us or your Pro Advisors.
@busyb @ShaquealThomas @Alex_Tsymbal @Amery are just a few of our incredible pro advisors in the Community.
Comments