Email says I am less competitive, but my profile says otherwise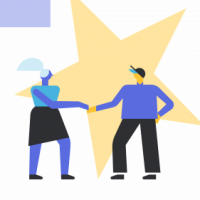 I have received an email twice that rate for paying for leads wasn't competitive, but when I go to my profile, it is very much at a competitive rate. I have had zero leads for a month now, but when I search my profile I come up in the top 5 for muralist, so I am being seen, and I have some views, but nothing solid. I checked both profiles to make sure it wasn't my Phoenix profile and same thing, all well within being competitive. @DustiO have you heard of this before?
I opted out of instant booking since I don't see it fitting with what I do very well, but has anyone else experienced this drop when they didn't participate in the instant booking program?
Comments