How to use the Network function of the Community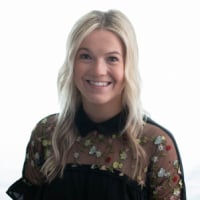 Hi everyone, and happy Monday! Since we have some new faces here, we thought we would go over one of our favorite functions of the Community - Network. The Network section of the Community is your place to connect with other pros like you. You'll see a variety of groups in there that you can request to join, and you can even start one of your own if you'd like. Here's how:
Join a group:
Go to the Network tab
Find the group you want to join
Select "join" 
*if it's a private group, the group leader will need to accept your request to join. If the group leader doesn't accept your request, they just may be busy. Go ahead and send me or Dusti a DM and we'll get it taken care of!
Create a group:
Go to the Network tab
Select "New Group"
Give the group a name, fill out the description, select the privacy - then you're good to go! 
If you have any questions about the network function, comment on this post. Feel free to get in there and get connecting!
Comments