Making sure I get my prepaid lead funds back when I deactivate Thumbtack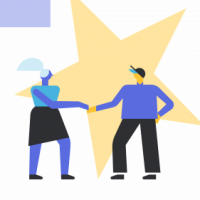 I am closing my business, and I need to deactivate Thumbtack. I understand the simple process to deactivate my account. But it doesn't pop up any dialog box saying that my pre-paid balance will be refunded to me, so I am not sure if I have to do something special to get that back before I deactivate.
I had Thumbtack set up to charge my credit card $300 at a time when I ran out of funds. My last lead cost just barely over the amount of funds I had, so it charged the $300, but only used less than $2 for the lead, and now I still have $298.44 setting there. Can I get some assurance that I will get the funds back when I deactivate my account?
Comments