[VIDEO] Thumbtack Success Workshop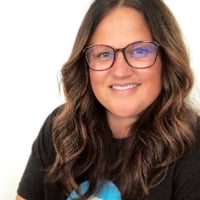 DustiO
Administrator
Posts: 1,387
Earlier this week we had the opportunity to meet with 100+ pros from this amazing Community to get some insights, tips & tricks for success on Thumbtack — from our Thumbtack support teams and two of our Thumbtack Pro Advisors, Shaq (@ShaquealThomas) and Dan (@junkminers11).
We host these workshops every rewards period and if you have at least Silver status in Thumbtack Pro Rewards you are eligible to attend live (check your rewards status here). But, for the first time ever we are posting this recording for those who weren't able to attend (or those who want to re-watch).
We took questions live, as well as in a Q&A box, and we wanted to share some of the most asked questions and answers here:
How do I get a refund if a customer cancels a project or booking? It can really be challenging when customers decide to cancel a project or booking. With Instant book, you automatically get refunded if they do cancel within 15 minutes. If it's more than that, you can try to get in touch to keep an open door for them in case they change their mind. You can also submit a refund dispute through your payments page for further review.
What is your best advice for effective initial messaging when responding to leads or bookings? How you initially respond to customers makes a really big impact. We recommend the following tips: First, include your business name and best contact options — let them know the best way to reach you whether it's by text, call or email. And let them know that you'll be reaching out, too. Second, clearly define next steps. Be clear about your process. If you need to set up a consultation, let them know. And it's helpful to explain why you can't cover everything in the messenger. Lastly, end with a call to action. Help them take the next steps. End your message with a direct question that's clear and easy to understand. And always, always keep it professional and positive. @ShaquealThomas often shares about customers who have come back to him after months to hire him, because he has left things on a positive and professional note, even if the customer did not initially hire him.
How can I increase my lead conversion? Responding quickly greatly impacts how a lead will pan out. It's also a great idea to follow up quickly via call or text. Some of our successful pros tell us that they first message in the Thumbtack app (and let customers know they'll be calling and/or texting), they then text or call. Customers should expect to be contacted directly through their phone since they've given you their number. Consistent follow up is also key and definitely helps to remind them that you are ready to help them with their job. @keddingfield has some great tips around how he contacts customers in various ways, too.
I have a remote business, but customers often contact me for in person jobs, how can I prevent that from happening? Initially, customers are asked what project they want done and in what zip code before they see the search results of pros who are able to do the job for them. At times, customers may have missed checking their search filter that indicates they are open to remote options, so this might be where the confusion is coming from. If this does happen, and as long as the customer has indicated that they are indeed looking for a local pro, we can refund you for the lead. But, to help prevent this from happening we've had pros like @soonerkimmy recommend putting "Remote" or "Located in (your city)" in the name of your business, and that has helped a LOT with this issue. And, if you wish to ONLY do remote (even for customers who are near you) you can modify your travel preference to just get leads remotely and uncheck the travel to customer or travel to me options.
Why does my "competitive" level sometimes change daily, and why have prices gone up in the last few weeks? The prices/competitiveness level for leads are dynamic based on how the other pros in your area are setting their max lead prices, so this can fluctuate. The recent price increase is most likely due to being enrolled to Instant book - this is a better type of lead as you are exclusively getting the lead and you are getting the customer's address with it, since it's already a booked appointment. This value add is what makes it cost more than a direct lead.
If I go on vacation, or have a fully booked calendar how do I stop getting leads or bookings? Once you get to your "Profile" and select "Calendar", you just need to select the days you're unavailable. To block off part of the day, tap "Block Time" (bottom right). You can also hide your business if you will be going on vacation. And, be sure to check your "Availability" settings to ensure you have the right lead times set that work for your business.
Is there anyone that I can hire to help me create a great profile? Our colleagues over at support would be glad to partner with you in creating a wonderful and competitive profile free of charge as we want you to find success in using the platform. You can contact us directly, or feel free to post your questions here in the Community, and we can tag in some seasoned pros to give you advice on how to create a great profile.
If you have more questions about the content from this workshop, or questions for our contributing pros, please drop them here in the comments. Thank you!
Comments