How to look like a pro when you're just getting started: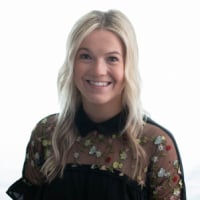 Looking professional is key to your company's growth, especially when you're just starting out. But things that help your business look legitimate — reviews, customer testimonials, photos of completed projects — are collected over time. So how do you stand out when you're starting out?
Create a professional website.
Here's why: It's been said that if you're not online, you don't exist. Not only do you miss out on customers searching online for businesses like yours, you risk losing potential clients because you appear less legitimate without an online presence.  Think of your website as home-base for your business. Use it to educate people about your products or services, pricing, hours, and accomplishments. It's also a tool for gathering customer data and email addresses for future marketing efforts.
Here's how: Your website will often be your customers' first point of contact with your business, so you want to make sure it's well-designed, easy-to-use, and that every link/page works (that means no "coming soon" pages). Luckily, thanks to website platforms like WordPress, this is easy to achieve without a lot of time or financial investment.
Handle the legal stuff in advance.
Here's why: If you want people to trust you enough to hire you, you've got to have the administrative aspects of your business buttoned up
Here's how: That includes making sure you're legally allowed to use your company name (and considering whether you should file for trademark protection), obtaining all of the proper licenses or permits, getting insurance, understanding all of the regulations surrounding your business, forming an LLC or corporation, and getting a Federal Tax ID number. You may need to hire an accountant or attorney to help you accomplish these tasks, but that's money well spent if it means you'll avoid problems down the road.
Invoice promptly and professionally.
Here's why: Invoicing isn't the most exciting part of the job, but it is certainly one of the most important. If you don't send your clients a bill, you won't get paid. Invoices are also a branding opportunity and sometimes your last chance to make an impression that can bring your client back for more business.
Here's how: Ideally, you should generate invoices using billing or accounting software, which will look more professional than something created in Microsoft Word or Excel. Either way, be sure to include the invoice date, invoice number, a clear description of each charge, the total amount due and the due date, terms, and payment options. Don't forget to say "thank you" at the bottom.
Ask for feedback.
Here's why: Anyone just starting out in a new business has a few things to learn. Some of those things will be obvious to you. Some will be more obvious to your customers. By making it a point to ask the people who are interacting with your products or services what they like and what could use improvement, you're not only getting valuable feedback, but you're showing your customers that you are aware of the fact that your business model has room to adapt and grow.
Here's how: It's important to note that even if you get negative feedback, you should thank the person giving it to you. It shows a level of respect and gives you a chance to walk away and think about it without reacting. In addition, keep an eye out for any patterns to what your customers are saying, and be sure to ask questions. You never know, your customer may have a solution or suggestion you wouldn't have thought of on your own.
Use social media.
Here's why: Though keeping up with multiple social media accounts can be time consuming, it's also one of the most inexpensive ways to market your business. And you don't need to have social media accounts on every single platform.
Here's how: Choose the platforms that make the most sense for your business. Not only is it relatively affordable to run targeted advertising on social media platforms, it's also a chance for you to get to know your customers and boost your SEO.