Inspiring stories from our pros - Steve S.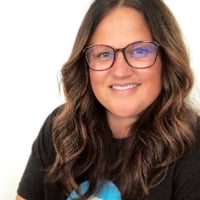 DustiO
Administrator
Posts: 428
A 4 time Top Pro, with nearly 900 hires, Steve S is a handyman in San Francisco. But 7 years ago Steve didn't even own a screwdriver! He shared his incredible journey with us: 
"In 2011 I was diagnosed with stage 4 esophageal cancer and given 6 months to live. But, after several months the cancer was knocked down. A handyman friend of mine wanted to get me out of my house so he started taking me on jobs with him... I often say that cancer gave me a second chance at life. And now, thanks to Thumbtack, I can work when I want to work, I can pay my bills - I consider myself one of the luckiest men in the world. What more can I ask for?"
To hear Steve, and more inspiring words from our pros, watch this video from a few months back.
Comments