Weekly Beta Launch Group Sync Notes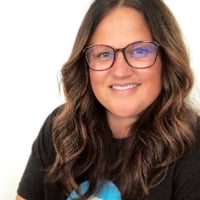 DustiO
Administrator
Posts: 715
Here are the notes from our weekly syncs, in case you weren't able to make it!
Week 1 - Kickoff
Pros are excited about building together
Pros want a space that is not focused on TT
Pros want opportunities to connect with each other and collaborate
When asked what "community" means to them, pros answered:

Collaboration over competition
The sharing and transfer of knowledge
Support
Connecting within your industry or complimentary industries
Sharing resources as business owners
Week 2 - 
First impressions?

Posting a new discussion is the only way to post

"Sometimes the word "discussion" has a negative connotation."
Is there a way to change that word?
Maybe try "Post Here"

How do we find areas? Groups? Groups to see:

Movers
Organizers
Can we put a subgroup inside a broader group? ie movers nationally, but subgroups by geo
"I like the idea of connecting with other pros in my industry. Because the dynamic of the wedding and event industry has changed this year, it would be really helpful to be able to connect with other event pros to share resources and ideas. I was able to revamp, it still isn't easy, but I think a lot of pros don't know what to do now." 
Resources specific to your industry
Industry groups
Connect with peers

Could we get a daily or weekly digest?

Community activity
Conversations that you are a part of
Group activity
Etc

Navigating the Community?

"I like the home page with the blocks - very easy to click on and find where you want to go."
Everything is very repetitive with the 'new discussion' - is there a way to post other than that?
What else could we say aside from "discussion"? More prompting words.

Post here
Start a discussion thread
Ask a question
Post an article
Share a story
Etc

What can we do to fight negativity?

Users commenting/answering 
Banning trolling users
Keeping conversations productive
Community leaders who are pros weighing in
Directing people to support and other channels if they continue
"I would be more likely to want to help people who are in a bad place right now, as long as they are open to receiving help."
Will you arm future community leaders to answer tough feedback/diffuse difficult situations?
What talking points can we give community leaders?
Where can we have them direct pros who have TT specific concerns/feedback? Is it a place in the Community or is it Support?