Celebrate with us - show us your Thumbtack swag!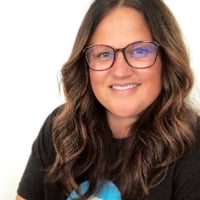 DustiO
Administrator
Posts: 1,228
Your commitment to your craft and your consistently excellent service make Thumbtack great, and we think you should be celebrated - with things like swag.
Here's what some pros recently shared:
If you've been to a pro event, won a Community contest, or contributed as a pro presenter in the past, you may already have some Thumbtack swag. Now, as part of our new rewards program - Thumbtack Pro Rewards, we are offering swag to pros who are celebrating their 1-year anniversary on Thumbtack. 
We think one year is a pretty big deal and we want to help you show your Thumbtack pride. Pros who qualify for any level of Thumbtack Pro Rewards and who are celebrating their first year on Thumbtack during a qualifying period will be able to choose from a selection of premium gifts (If you are eligible, you will receive an email with instructions on how to redeem).
If your 1-year anniversary at Thumbtack has already passed, we haven't forgotten you. Watch for ways to win swag in the Community, speaking and feature opportunities, and more. And comment below with your thoughts on how we can meaningfully celebrate you. And, as a tenured pro if you would like to be featured in media or other opportunities, please reach out to @DustiO via DM. 
And, share photos of you and your Thumbtack swag below, we would love to see where you all are!
Comments