August Pro Highlights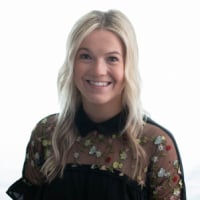 "Thumbtack has been a pivotal tool in allowing my wife and I to grow our business. When you are getting started, no matter how good your work may be, if you don't have a means to connect with people, you can't get very far. Thumbtack not only allowed us to get started in a great way, it is still a large part of our company, as well as, our preferred means of connecting with new clients. Being able to help people capture moments so they can cherish them forever, is such a special opportunity." — Brenton Osburn, photographer and Thumbtack pro.
"After working 36 years for the government and realizing how unfulfilling it was, I added wedding officiant to my resume. I wanted to be proud of what I was doing and have an impact on people's lives. I am happy to say I receive 99% of my business directly from Thumbtack and have obtained Top Pro status. The platform is easy to use and Thumbtack support was there to help when I needed it. If you are trying to decide if you should go for it, my advice is to take the leap. Thank you Thumbtack for helping me officiate over 60 weddings within 12 months — That's what I call a TOP PRO OFFICIANT!" — Raquel Solomon, wedding officiant and Thumbtack pro.
"To be a business owner means to have pride in what you do — and I take pride in getting years of old dirt and grime off houses or patios. Thumbtack has allowed me to expand from a small business to a multi-state professional company. The app allows me to create a schedule and manage my day-to-day from the convenience of my cell phone or tablet." — Carmelo Bagnato, owner of Premier Pressure Washing NJ and Thumbtack pro.
"My favorite thing about being a music teacher is when the lightbulb goes on and the student has that "aha" moment. Thumbtack has allowed me to grow as an online interactive and independent music teacher by connecting me with students that wouldn't have found me anywhere else. I am currently teaching 100% of my private students online using Zoom and chat messaging. If you plan to market to areas outside of your neighborhood, use a reliable and secure lead-generation platform such as Thumbtack — they have tons of resources to get you started!" — Mage, music instructor and #ThumbtackPro.
To see more pro and employee highlights follow Thumbtack on Instagram, Facebook, and Twitter
If you'd like to be considered for a feature on our social media, please send me a DM with your Thumbtack email address and your social media handles.
Comments