Week 3 Beta Launch Sync Notes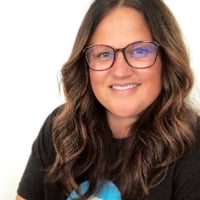 DustiO
Administrator
Posts: 434
Here are the notes from Monday's meeting, let us know your thoughts, and please comment and add anything else you can think of! @BITBLeah @Ski @CurlyBartender @PomeranzLaw @Squeakycleancleaning @Filip_Matic @ralphann @rosssystems
Week 3
Thoughts this week?
From Leah - it is hard and confusing to navigate
What is showing up in the live feed vs not showing up?
Confusing to understand for pros
When pros post something in the wrong discussion, can it be moved?
Find a way for people to not have to do so much clicking to get into the boards that they need. Make the community very intuitive. You can find resources that are valuable to you easily and right away - Leah
Brainstorm
What resources would be helpful to you?
Thumbtack resources

Section on the Community for new pros
FAQs called TT Tips
A place for new pros who are frustrated to come to and get Qs answered 

Business resources

Community page where people can post resources and ask questions
A search function (+2)
A sounding board
Vertical specific resources
ie resources for specific groups
Finding points of commonality
It's great to have content "for the masses", but it's better to be more focused on what someone does specifically
Challenges for business resources:
People trying to sell their services is not interesting to me - Jeffrey
A place to be able to bounce around ideas
Start with general questions and ask for users' experiences doing something specific vs just general
Use some drop downs - so people can see where the posts apply - give ability to search for what they are interested in - make it actionable.
What types of groups would you like to see?
Geo specific

When you work with complementary industries and you refer other professionals, it's helpful to have a geo specific group
Beneficial for networking

Industry specific

There are often specific questions for different industries. In my industry there are orgs that have national boards - people go on and ask about very specific situations and people share ideas and thoughts and tips
Beneficial for resources and questions

Identity based groups

Maybe don't try and start with this type, but open this up as we have more members?
I think you will have an audience for any type of groups you want to start once you open it broadly - Jeffrey

What groups can we start with?

Some geo specific groups
Maybe start with regional groups? And then we can narrow down
Some industry specific groups
Wherever you have the most pros…
If you have a ton in Home Improvement, do that
Be more general and then we can narrow down as Community grows
What types of leadership opportunities are you interested in?
Community Leaders -

keeping communication going in the forum
Don't make it too time consuming - help pros understand the benefits of stepping up as a leader

What would motivate you?

People adding things of value, not just a bunch of complaints and questions
People are trying to get something out of it, that is the reason for visiting a community, not for broad strokes questions, we will get fatigued just reading and answering questions
Have a place to direct feedback when pros are complaining about TT
I want to help in adding value, not in policing - Jeffrey
When people interact - asking and answering and commenting
If it resulted in some business opportunities - it would feel worth my time. If there are people who are actively engaged. - Jeffrey
Money is a good way to motivate - like maybe if someone reaches a certain level of engagement they earn credit on the platform
People always like rewards - any time that I get a discount for using something, I am motivated to use it
Tangible incentives to get this off the ground
Better FAQ than what we currently have - give people a good avenue to understand
Today's Key Takeaways:
Have a place to direct people for feedback that keeps them out of the other discussions - Community leaders will get fatigued if all they see are questions and complaints for TT
Incentivize pros to post and participate, at least at the beginning
Have a space for new pros
Ask for and post resources specific to industries or to situations - don't ask for/post broad resources like "How to run a small business"
Find ways to enable meaningful networking for complementary industries
Create a platform where people view pros as community leaders, people whose input is valuable
To start, keep groups more broad and we can narrow them over time
Make sure the search function in the Community is working well, so that pros can easily find what they are looking for
Comments