Musicians and Event Professionals on Thumbtack - Paying For Non-responsive Clients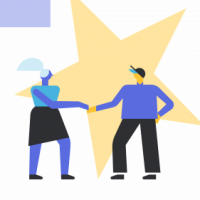 I am a highly rated musician on Thumbtack with a robust client base. I have used every major online marketplace you can think of to get clientele, and I am highly rated on all of them. I am lucky enough to make 100% of my income through my craft, and I often feel grateful for that. But I'm very fed up with Thumbtack these days. Thumbtack prides itself (or so I've heard from many Thumbtack reps in the past) on clientele that are more eager to book, and more willing to spend money than on other platforms. It's possible this used to be the case, but it certainly doesn't seem to be any more. Not in my industry. Thumbtack BY FAR takes the greatest percentage of my earned income compared with any other platform I've used. There remain huge ethical issues in the sheer fact that clients using Thumbtack don't have to provide significant identifying information about themselves (phone numbers have finally started to combat this). The potential for fraudulent use is high, but the more benign and common result is that many clients just use Thumbtack as if they are window shopping, unaware that every Professional they click on is paying a hefty premium (I've paid over $40/lead in some instances) just to communicate with a client via Thumbtack's messaging app, view the full name that the client provided, and now, have access to their phone number. In my experience thus far, about 75% of the clients simply won't respond to texts or phone calls, and while that's typical compared to other online platforms, the difference is Thumbtack has already earned its premium from you by simply providing this questionable communication method.
Do others feel the same way, and what have you done or what are you considering doing to help combat this going forward?
Comments