Videography - video quantity and length parameters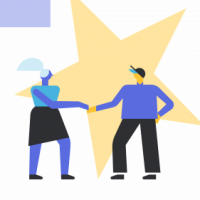 I've voiced concerns about this issue for years, but maybe by posting it here, other video Pros can share their thoughts.
There needs to be some sort of way to opt out of getting charged for projects that have unrealistic budget+quantity+video length parameters.
I had a customer contact me about a project with a budget range of $3500 - $7500. But when you read her "Approximate final video runtime" she has said that she wants several videos that are "within the 2 hour range".
When I asked for more details, she shared a document that explains that she needs 11 x videos that are 1-2 hours long and another video that is 3-5 minutes long.
This would take over 1000 man hours to produce, maybe even 2000. We are talking tens of thousands of dollars. Think $50K - $100K range. So her budget of $7500 is way off.
But I still got dinged for $24.08 because her budget range falls into the range I have selected for acceptable leads.
But I'm not going to make 11 x 3-5 minute videos for $7500, let alone 11 x 1-2 hour videos.
Your platform needs to have a more complicated formula in regards to budget+video quantity+video length.
Are house painters getting charged for jobs that say they have a budget of $2000 but then it turns out that it's not one house but an entire apartment complex and hundreds of rooms that need to be painted?
Comments