Improvements for the app (for the Pros)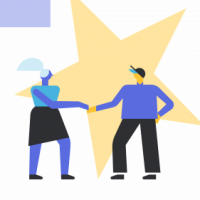 Hi!
I'm the Pro (handyman) with 300+ 5 star reviews.
I'm here for 1 year already. And I'm not good with some of the moments in the app.
My suggestions are:
_____
1. Make the base prices of the Pro more visible to the Customers. Because many Customers do not see the prices of the Pro and order them. And then it turns out that the Customer is ready to pay 2-3-5 times less!!!
_____
2. Add the "wrong category selection" return category! Many clients choose inappropriate categories and because of this, Pros lose money.
_____
3. Add a minimum order price option. Often there are Customers who want Pro to come and do something for $30-40. This is not beneficial for the Pro. In addition, the lead itself costs about $10.
_____
4. Make a daily budget, not a weekly one. I put budget $150 for the week, and it spends in full on Monday-Tuesday. I get a lot of leads, that want work to be done in that day or next day. And since I can't take everyone - Customers refuse and I just lose money. If I would increase my budget, I will not get more Customers, I will simply lose more money. But if the budget is daily, then I will put $50 a day (which will already be $350 per week - this is profitable for Thumbtak) and I will receive 2-3 orders per day and there will be no Customers who refused.
_____
5. Add the option "do not accept orders on the same day". Many Customers write "I want you to do this today". But I already have 3-4 clients that day and I have no free time. And I lose money on such leads. I want to enable the option so that Customers who want "today" will not see me in the list of available Pros. I want to work with Customers who know how to plan their schedule.
_____
6. Filters in "Opportunities" don't work correctly! I need to choose range 25 miles every time. App doesn't remember it.
_____
Thanks to all!
Comments