Thumbtack Refund Policies & Customer Service is very disappointing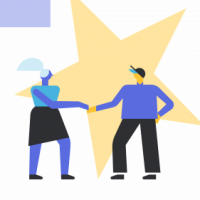 I have used TT for years and even though I have had my reservations, the site has been good to me and meets my needs. Recently, Thumbtack has taken turn for the worse in following its own refund policies and responding to inquiries for support. Ironically, on the day TT emails me that I have achieved gold status (whatever that means), they gave me the worst response to a request for a refund. TT refund policy states:
You paid for the same lead twice. You shouldn't pay twice for the same lead. If you receive another lead from the same customer (with identical job details) within 7 days of each other, we automatically credit the cost of the second lead back to your Thumbtack account.
In my case, I was charged 3 times for the same lead. The customer first contacted me on 09/10/2021. At that time, TT charged me twice as you can see in the first image. I was charged $25.68 and again for $27.33 for the same lead. At the time, I did not catch the double charge so I did not request a refund. The customer did not respond to me until 01/01/2022. She said she was interested in hiring me. I responded only to receive a new lead from her a few seconds later. She stated on her new lead that somehow, her profile was deactivated. TT then charged me $27.92 for the new lead. In total, TT charged me $80.93 for the same lead. I contacted TT for a refund and this was their response:
"It looks like the charge for the lead, Britany H, is not eligible for a refund under our policy.
Based on your payment history, it appears as if this is the first time the customer contacted you for this job. They reached out to learn more about your business, which is why you paid for this lead."
"Are you kidding me?!" that was my initial reaction to this response. I shared all the evidence needed to make my case but TT was not interested. I tried to call but the message board offers only one option which is texting. I sent the initial text yesterday and waited for 3 hours with no response. I tried the chat option today and waited another 2 hours with no response. I tried the text option again and I am approaching the 4th hour with no response.
Thumbtack makes its $$ of vendors such as myself. We do not technically get a refund, we get a credit so any money they take never comes back to us. This experience I just had with TT is very poor, disappointing, and highly unprofessional.
Comments