LOWER SEARCH RESULTS FOR HIGH RANKING PROS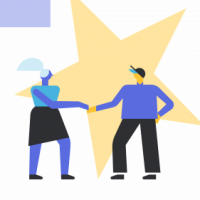 We have been on thumbtack for over 3 and a half years. Over this time, we have made changes to ensure we are in good standings with thumbtack, while taking care of our customers , and keeping a 4.9 Star rating. We respond with a less than 3 minute average, are a top pro ( two times running), have maintained a 4.9 star rating or higher in the past 3 years, and take care of the customers thumbtack entrusts us with.
Now there has been a huge change. Companies with no top pro status, with an over 15 minute response time, and with a 4.7 or less star rating are being listed in the search results above us. We are concerned that this is not only happening to us, but many other companies that take care of customers. All while the customers are being lead to a company, that does not have the same standards as thumbtack, or us.
The direct question from this information is this: Is providing good, prompt and ethical service that your company asks of us wanted? Are all of the awards, quick responses, ratings; do they carry weight?
Comments