Overcoming difficult periods as a small business owner.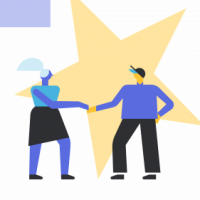 Hi everyone,
As a small business owner I've found this past year to be extremely challenging. What are some challenges you have faced, and more importantly, how have you overcome these challenges?
Me first - I have a dog training business and I like to work closely with my clients. In the beginning this seemed almost insurmountable in terms of how I wanted to do business, but as time passed I started to improvise meeting people in public spaces like parks or hiking trails, instead of meeting them in their homes. This proved quite successful, and I think I'll keep doing it even after Covid regulations calm.
Comments