Lately getting smaller amount of leads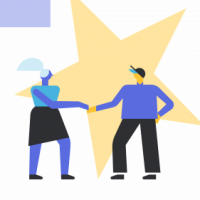 I build furniture and mount TV's among many other things on Thumbtack. I used to get a large amount of leads every week and business was great. I maintain a 5.0 rating, top pro status, and keep my profile pretty updated.
Over the past month I've been getting lots of views on my profile but barely any leads. We used to get hired to mount 4 or more televisions a week and now I rarely get them at all.
Does anyone know if there's just a large influx of new pros or if there is something that you recommend to help me stand out?
Comments