New User - Questions and Help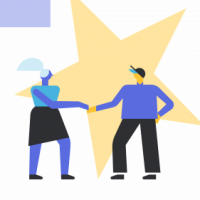 Hi Community!
I just started using ThumbTack
I've been sending messages to "Opportunity" leads, because I have not gotten any Direct Lead, but If I go to my "Sent" folder, I don't see any Checkmarks, so I assume they have not seen my Estimates / Offers,
Thumbtack has not charged my CC and I'm still short of Reviews to be publicly Seen....
Besides the Reviews, what else can I do?
Comments