Opportunities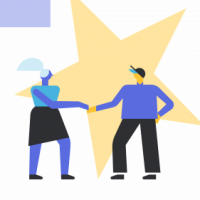 I'm sure it can't just be me, but no "opportunities" lead (ever) for all of 2022 has not even "read" my message to them. I get that I will not be hired 100% of the time, but I don't see a "read' checkmark on any of them, nor have any responded. It's sad that Thumbtack is not addressing this.
I reached out to support and their answer was: "In the customer's point of view, opportunity leads are presented in a way as suggestions, not as another option. Most likely, this is why customers don't bother to reach out to "suggested" pros, since they do not match their requirement.".
That response is incredibly disheartening to hear and makes me lose all interest in pursuing "Opportunities" (in quotes because it's not an opportunity at all).
Comments