Life coaches -- getting leads from someone on behalf of others who has not agreed to coaching?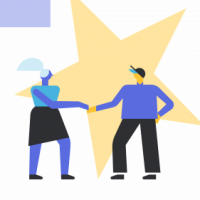 Life coaches -- Curious whether you are getting a regular influx of leads from 3rd parties on behalf of someone who has not agreed to coaching? I have recently discontinued offering my services to those below the age of 24 because I was getting so many parents reaching out to me before checking with their kids to see if they are open to coaching. I'm still getting others reaching out on behalf of sisters, husbands, etc and I'm still finding that most of those individuals are not on board. These people tend to opt for coaching "per coach's recommendation" which means that I get hit with a very expensive charge of $97 on each of these occasions.
In the interest of continuing to improve the TT experience, I'm wondering if there is enough of this to have TT consider offering an additional question of "is this coaching for someone else"? If that's the case, I would love to see more of a price break. A few of these DO come through but the majority end up with the potential client ghosting me and never even wanting to have a discovery.
The cost of leads has jumped so significantly that I no longer recommend TT to my clients who are new coaches especially now since so many more leads reach out and then decide that they can't afford this. Unless they are really good at converting the discovery calls, they can get hit with a huge expense and get very frustrated. When the cost for leads was in the high 60's., I felt that it was reasonable. Now when the majority of leads seem to end up costing almost $100 combined with more leads appearing to not have noticed the cost prior to reaching out, the return on TT has definitely gone down. I still am committed to TT but would love for the charges to be modified for some of these things like leads who haven't consulted with the person who would be coached. Many leads still ghost us when we reply and SMS us so we're already having to factor that in to our assessment of the ROI for being here.
Curious to hear others' experiences? @DustiO
Comments