Looking For Participants for an Usability Study (Thumbtack Pro)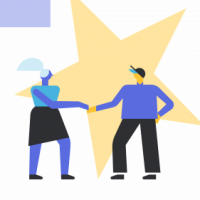 Hello Pros,
I work full time as a UX designer for an ecommerce company and I run an irrigation business on the side. As a UX designer and a Pro, I cant help but wonder how Thumbtack Pro app can be better. So I am looking for participants that want to take 5 minutes to do a usability study with a prototype of a Thumbtack Pro I've created.
You don't have to download anything, just click on a link and if possible record your screen while talking about what you are seeing in the prototype.
It'll take less than 5 minutes and it'll help me greatly! Thanks in advance.