14 free tools every small business can use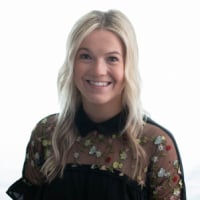 Starting and managing a business is expensive. Odds are you're on a tight schedule and an even tighter budget. Luckily there are a lot of resources, websites and apps that can help you run your small business more efficiently.
Here are 14 to start with.
1. The Small Business Administration. You probably know that the SBA can help your small business get a loan, but it can do a lot more than just that. The SBA has resources for your small business in every step of your development, as well as training and information about things like how to write a business plan, the legal requirements for your business, how to use social media, and more. You can get help over the internet or in person and it won't cost you a dime.
2. SCORE. SCORE is a resource partner of the SBA that helps entrepreneurs through mentoring, workshops and educational resources. There are over 10,000 volunteer mentors, as well as live and recorded webinars, interactive online courses, and local workshops from industry leaders and mentors.
3. Bplans.com. Writing a business plan isn't exactly easy, but this free resource can help. Bplans has the largest collection of free sample business plans online, as well as tools and guides on pitching, funding, launching, managing and more.
4. Google My Business. You want your business to show up when people are searching for the services you provide. Google My Business ensures your business will show up in Google Search and Maps. It also allows you to update information about your business (like the hours and phone number), add photos, respond to reviews and answers frequently asked questions.
5. YP. Most people don't bother keeping a bulky phone book in the house anymore, but according to the Yellow Pages site, nearly 60 million people visit yp.com every month, so it's a good idea to list your business there.
6. WordPress. Every small business needs a website so that customers think your business is legitimate, are able to find you on the web and can go to one place to get all of the information they need about who you are, what you offer, and how they can get in touch with you. Building a website may seem daunting, but with WordPress it's pretty easy. Plus, it's free.
7. Google Analytics. Once you have a website, you'll want to know how it's performing and this digital analytics software gives you that insight. You can see how many people are visiting your site, where they're coming from, their engagement, and demographics. You can also track your conversion rate and see how much revenue is attributed to the different pages on your site.
8. MailChimp. It's vital for your business' success that you are able to communicate effectively with your customers, and one of the easiest ways to do that is with an email marketing campaign. MailChimp has hundreds of templates so you can just drag and drop your content. It's free for up to 2,000 contacts and 12,000 emails per month. After that it's around $10 a month for unlimited contacts and emails.
9. Grammarly. If you're going to send out emails, you want to make sure they're mistake-free. Grammarly will do that for you by detecting grammar, spelling, punctuation, word choice, and style mistakes in your writing.
10. SurveyMonkey. Getting feedback from your customers is one of the best ways to figure out what's working, what's not, and what needs to change, but if you don't ask for feedback, you'll never get it. You can learn a lot from running a simple survey and SurveyMonkey lets you do that for free via email and social media. If you're not sure what to ask or how to ask it, you can even choose from questions written by experts.
11. Hootsuite. This social media management tool helps you track and manage your social network channels, monitor what people are saying about your business, measure conversions, and more. Though you'll have to pay if you're managing a ton of social profiles, you can get a free account for three profiles and 30 scheduled messages.
12. Expensify. It can be hard to keep up with your small business expenses, but this expense tracker makes it a lot easier by automating every step of the process. It allows you to track expenses, miles traveled and time spent on a job, create custom reports, and so much more. It even compiles information like merchant, date, and price just from a photo of your receipt. If you want all of the features, you'll have to shell out $5 or $9 per user per month, but you can get 10 SmartScans, unlimited receipt storage, and email and chat support for one person for free.
13. Wave. Over three million small businesses use this free financial software to manage their books. It tracks your income and expenses, creates and sends professional invoices, and accepts credit card and bank payments online. It also helps with your payroll and taxes. And it's completely free.
14. Evernote. As your small business grows, you're going to find lots of inspiration and come up with lots of new ideas. And you're going to want to make sure you write them down. This note-taking app organizes your notes (which can have links, checklists, tables, attachments and audio) by "notebooks" which can be synced across devices. It also lets you clip web pages and collaborate with others. The basic version does almost everything you could ever need, and is totally free.
Do you use any of these tools? Do you have any others you'd recommend? Let us know in the comments!
Comments