Thumbtack + Wisetack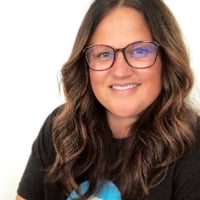 DustiO
Administrator
Posts: 599
We're excited to chat about one of our partnerships - with Wisetack, a company that allows customers to pay over time - while you get paid in full as soon as the work is complete.
Paying over time increases a customer's buying power. For example, transforming a $2,000 project into $90 monthly payments means customers can book you for bigger projects, sooner. And since you get paid in full upfront, you assume zero risk if the customer is late or defaults on their loan.
We know that when reviewing financing options, customers have concerns about the impact to their credit score. With Wisetack, your customers can rest assured that their credit score won't be affected by applying. That's because Wisetack only runs a single soft credit check for the application process. You can learn more about the difference between soft and hard credit checks here.
Consider offering Wisetack today to give your customers a simple financing option - and turn "maybe" into "yes." Get started here.