Sooo.... how is search marketing allocated to local markets?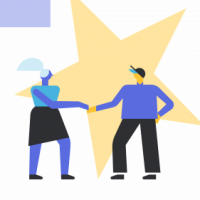 Hi all-- I didn't see anything in these forums about this so I thought I'd just ask... Presumably our lead fees are tracked by local market area and then some of that money is allocated to buy ads on Google and other search engines. These ads (in my area) seem to be at the top of search, so TT is paying for that. Which is great-- the TT system will not work without those paid ads, and it also won't work without very high organic rankings (the search results under the ads). TT pays for organic ranking by having a search-optimized website managed by smart people.
My question is, how is all this search (paid and organic) effort allocated in local markets? Because TT is a LOCAL lead generation system, and the money is presumably budgeted out to some cities but not others, and to some trades and not others.
Also should our Google Business Profiles mention Thumbtack? Should our websites link to Thumbtack? Can TT back-link to our individual websites to help our own search optimization? Any info from TT marketing team would be really interesting.
Thanks and cheers
Comments