New Feature On Thumbtack: Max Leads could be good for us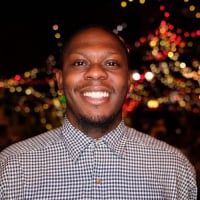 Hey Hey Everyone,
So I got early access to a feature that thumbtack will be rolling out at the end of this month. I used it yesterday and already have seen benefits from it within the first 24 hours. This video is a bit long but I wanted to share just in case it helps anyone. This could be really good moving forward if you are worried about spending too much and want to focus getting jobs in a certain field.
Let me know your thoughts... Again I got early access but I am not exclusive or anything I'm sure some of you all have the same email waiting in your inbox. This feature will be coming to everyone soon so this is just a head start 😎 I'm excited to see if this new feature helps us all get more leads long term in the areas we want leads in!
Lemar
Video ->>>>>>>>>> https://youtu.be/ivRIHjoQg0E
Comments