[Help Request] Does anyone know how to get in touch with support at Thumbtack?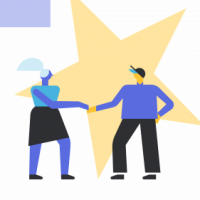 I had my pro account deactivated without any notice or explanation. When I submitted a request for reactivation, they sent me an email saying, "This form is for reactivation" and asked me to direct other inquiries elsewhere.
The chat function on their help page leads to a "Does not exist" page on the website. What a joke.
Comments