ICYMI - CommuniTEA networking hour recap (10/27)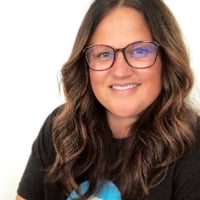 DustiO
Administrator
Posts: 1,228
Last week @soonerkimmy @ShaquealThomas @Lemargriffinfilms @Mage @busyb and @Kristina joined us for CommuniTEA — a biweekly networking hour where our Community members are invited to come together to network and get to know one another. We wanted to share some highlights, and invite the rest of you to join us next time.
Community members shared tips & tricks and helped each other find solutions to common problems, like:
How to protect yourselves and your businesses from scams
Make sure you get a signed contract at the beginning
Take a deposit before you do the job
Make sure customers understand how and when payments are made
Do a virtual meet and greet or virtual consultation with potential clients when possible
Trust your gut instinct when meeting a client. Don't be afraid to tell a customer you don't want to take the job.
If things do go wrong, contact Thumbtack or contact the authorities.
How to move on when you have faced tough situations with customers
Understand that it's ok to feel discouraged — "95% of the time everything goes great. Then there is that 5% of the time where things go wrong. And it's tough, because this is your business, this is YOU."
Try to remain positive and continue to move forward. "I have to believe that overall the majority of people are still good — I have to believe that. Otherwise how do any of us function in this world on a day to day basis?"
Focus on all of the jobs that have gone right and try not to dwell on the jobs that went wrong.
Take what you learn from these experiences and button up your processes moving forward.
And here's what some of you said:
From Lemar — "I use Thumbtack as an extension of my business. And why wouldn't I want to do that? Because I know Thumbtack's gonna work wherever I go, which is why I tell everyone that they should be on the platform. The leads are real. People are out there looking for pros. The platform just has so much potential if you use it right."
From Kim — "Thank you for inviting us and for inviting other team members in. It helps give us a 360 view of the experiences at Thumbtack and it gives us the ability to help more people, because that's what we want to do — we want to help more people. We can make this a holistic way to help everyone be more successful. So thank you, for this, you know, real conversation. It's amazing."
Comments