ICYMI - CommuniTEA networking hour recap (11/10)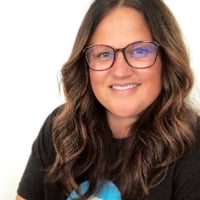 DustiO
Administrator
Posts: 985
Yesterday @soonerkimmy @ShaquealThomas @Mage @EVSNotary @CrystalFields @Stat @Daffodilly and @Cherita_Brasier joined myself and two Thumbtack team members for CommuniTEA — a biweekly networking hour where our Community members are invited to come together to network and share ideas. We wanted to share some highlights, and invite the rest of you to join us next time.
Community members shared tips & tricks and helped each other find solutions to tough issues, like:
How to deal with inflation or seasonally slower demand — "Right now there is an issue with inflation. Are any other pros running a business that is considered largely as non-essential and if so, has inflation hurt you? Are you having trouble getting leads to convert? I want to see what others are doing, because I am worried that my business might not survive." Several pros on the call shared their experiences, encouragement, and advice, with tips like:
Expand to different categories
Lower prices (try framing it as "seasonal" pricing)
Offer free consultations
Do virtual consultations (to save on travel costs)
Expand your travel areas
Book jobs further out (but be sure to collect a deposit)
Adjust your budget & max lead price
@Daffodilly shared, "Now that interest rates are going up, my home staging business has been affected.  For a while I was still busy, but this month I have noticed things slowing down. I do have a backup category that I can rely on, though and expanding to other categories has helped me."
@ShaquealThomas offered, "I go through this every year in my industry - holiday times get very, very tight. In the painting industry the summer is the highest market, while the winter months are slow. What I have learned to do is: 1) Lower my prices (I call it "seasonal" pricing) - this is tough, but I'd rather make less than make nothing. 2) Raise my budget - since I want to get as many leads in my inbox as possible. And 3) adjust my travel areas. Adjusting my travel area is one of the things that makes me want to be on Thumbtack, it helps me expand my services even during slower times. I want to find ways to do this all year long, because I love it."
Payment methods to use, and whether or not to charge clients fees — "What payment forms do you all accept and do you build the fees into your pricing?" And the group had a lot of thoughts and ideas to share:
@Cherita_Brasier suggested that instead of charging processing fees to your clients, you can use the "tip" feature in your payments system. Clients are often inclined to tip, and this typically more than covers the fees
@Stat cautioned that his fellow pros be sure to utilize the business side of your payment system and don't be tempted to use the "friends & family" option to avoid fees. Using the business option will help you be protected in the event that anything goes wrong with the payment
Pros mentioned the following payment options that they use/have used: Quickbooks, Stripe, Venmo, 17hats, Square, Cash app — and of course, you can take payments directly though the Thumbtack app.
@CrystalFields, a tax accountant and bookkeeping pro offered her help to pros in the Community who might have questions about how to manage payments, taxes, and more. She said, "Ask me anything - if I don't know the answer I will research it and get back to you. You can message me in the Community and I will get back to you. I do a lot of things, but taxes are what I mostly enjoy doing. Taxes are my expertise." 
And, we also talked about having a special Q&A session on these topics, so stay tuned for more on that.
Finally, here are a couple more quotes from our Community who joined the call:
@soonerkimmy "This is one of many platforms that we as business owners can use. And this is the one where we as business owners have face time and can raise our concerns and feel heard. That creates safety for us."
@Mage "One thing that is so great about Thumbtack is that Thumbtack has real reviews by real people. Potential clients can see who we really are by reading reviews.  They can see that we have a background check. They can see photos. We can showcase ourselves the way we want to."
If you have thoughts or questions to share on these topics, please comment below. And join us in the future!
Comments