How do I delete or remove a service category? How do I start a separate business profile?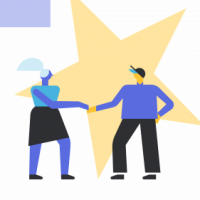 I contacted Thumbtack about this issue but have not received a response yet.
I am a residential real estate attorney and I do estate planning.
I added Notary Services BUT I don't believe people will hire an attorney to provide notary services as they assume the cost will be too high / easily intimidated.
I want to
a. Delete/Remove my Notary Services from my attorney thumbtack website
and
b. Set up a Notary Services only site like other notary publics are doing.
However, I CAN'T DELETE the NOTARY SERVICES from my law practice site.
Frankly, I'm not getting leads from my law site
and
I believe I can generate income from my notary site.
Any ideas?
Can I delete / should I delete my attorney website
and
Then can I set up my notary site?
Comments