Mystery account activity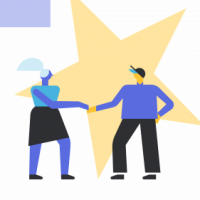 After 4+ years, my thumbtack account got mysteriously reactivated and a lead was sent to me and of course a $125 charge to my credit card. However, I no longer have a web design business, didn't reactivate the account and most importantly, have no need or use for any leads.
I requested a refund from thumbtack and was denied. It was apparent they didn't read the details of my request (or at least I hope they didn't read it and just ignor it).
So many questions like how did it get reactivated? how did my current credit card become on file? At this point, I don't care. I just want the $125 charge reversed and the account completely closed!
Can anyone help?