Share your story.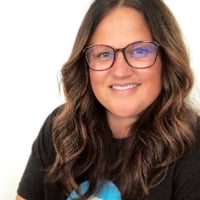 DustiO
Administrator
Posts: 434
Before I joined the Thumbtack team, I was a business owner for many years. I owned a wedding cake company for 12 years - where, like most of you, I wore all the hats.
My cake business started out as just a hobby, but when my partner was diagnosed with a brain tumor and we had two young children that hobby quickly turned into a full time business. As I do with most things in life, I jumped in feet first without even having a plan.
I made a lot of errors, but learned a lot along the way. I was able to support my family for many years. I can't help but look back on that time, and think about what it would have been like to have faced the last year while running that business.
I am continually moved by the stories I hear from Thumbtack pros who have found their way through the pandemic by getting creative, pivoting their businesses, serving their communities, and continuing to hustle.
What are some things that you have done to get through the last year - and are there changes you have made due to the pandemic that you will continue even after? How has your business changed? What advice would you give to other business owners who might be struggling? Please comment and share your story.
Comments