Deactivating My Thumbtack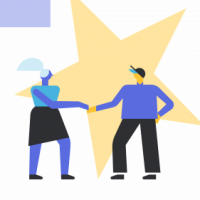 Thumbtack promotes it's platform to be a safe, convenient, and transparent place that connects home owners with home service providers. As I am sure this is their most honest intent ; the effort to sufficiently accommodate Thumbtack's driving force (pros) have been completely neglected. The overbearing consistency in inaccurate lead sources, inadequate phone support, and 3%-5% conversion rates makes Thumbtack out to be another overpriced "PAY PER CLICK" company. While generating revenue by charging a connection fee to home service professionals Thumbtack encourages home owners to contact more & more pros. Glassdoor.com suggest Thumbtack employees are responsible for broadening customers out reach by encouraging them to contact more pros. This practice blatantly decreases pros chances at winning the job while also costing each pro contacted up to $100+. Business models as such without sufficient accommodation to pros remain as predatory and benefits no one but the platform provider.
Believing what seemed to be a fool proof and affordable operation system I signed up for Thumbtack. Strapping my self in with the last $500 I owned I gave it a go hoping for the best. When the first few leads came in I didn't close them and I was sure it was due to response time. So next time I was prepared with all notifications on ready to accept and conquer my leads. Again, I fell flat another $100+ gone and I hadn't closed anything. I called everyone immediately finding majority of the phone numbers provided to be incorrect or unresponsive. I figured maybe it was first time jitters I'll figure it out . Eventually it turned into spending $25-40 5/7 time a day just to close one person who only had $75 to spend but you do it just to make back some of your investment. 3 weeks later $500+ gone and I only did 3-4 jobs amounting in -$70 total because the clients budget was usually about $100 and the lead cost $47 alone + gas !. Out of 30+ leads I had only spoken to 7 with 2 being minors. Thumbtack denied every refund request and I can never get some one on the phone.
I've tried many methods but this one really hurt me. Thanks @DustiO she's great and very helpful I'd advise anyone new to thumbtack to reach out to her but it's just not it for me. Bye guys!!
Comments