2023 Top Pro Summit event Q&A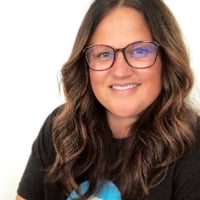 DustiO
Administrator
Posts: 1,208
Since we didn't have a chance to get to all of the questions that were submitted during our recent 2023 Summit event, we thought we would post them here.
Questions submitted during the 2023 Summit event
I have been submitting feedback/ideas, but haven't gotten a response from Thumbtack (and my idea hasn't been implemented). Where is the best place to submit feedback, and what is the process like?

We welcome your help in finding issues on our site and ways in which we can make Thumbtack better for our customers and pros. While there is no guarantee that feedback and ideas will be prioritized or implemented, when you submit them they are shared with our product teams to be reviewed/analyzed as they work on improvements. 
Check here to see how to submit feedback (hint: the Community is not the best place!)

Where do I find my Top Pro badge?

Log into your Thumbtack account > click on "profile" > click on "view as customer" — there you will see all of your Top Pro badges from previous years.
Note that the dated badge for the current year won't appear until January of the following year. However, you will have a Top Pro flag/badge under your business name (in both search results and profile view) during any current period in which you have qualified for Platinum status.

Does Thumbtack have a pro mentoring program, where seasoned pros can share tips for success in their trades with newer pros?

While we do not have an official mentoring program, the Community is built just for things like this! If you are a seasoned pro or a new pro, post in the Community about your industry and what you'd like to share or learn and we will connect you with pros in your industry.

What new features are coming up for Thumbtack?

You can always keep an eye out for any exciting updates here in the Community, but even better — be sure to manage your messaging settings in the Thumbtack app, so you don't miss any product announcements in your inbox!

What is the best way to reach customer support at Thumbtack?

You can find the best way to reach support by going to your Contact Us page. It's best to make sure you are logged in when you go there.
While we are happy to answer some questions here in the Community, this is not the place for product support questions — our support teams are really the experts (so your best bet is to go to the above link!).

Is there a way that I can leave my profile visible 24/7, but have an auto reply feature that replies to leads 24/7 in real time?

There are some partner integrations that can help with this, check those out here. We also have Front Desk, which does exactly that!
Keep in mind that your response time is not calculated during the night, so try not to stress if leads come in during those night time hours.

How do I expand my business to a different area?

You can add another business to your existing account. Check out this article for the how-to.
Don't be weirded out when it looks like a completely new set-up, your new business will be added to your existing account and you'll be able to select which profile you want to look at when you log in.
Keep in mind that reviews from one account cannot be transferred to another (so you'll be starting anew when you create your new profile).

Is there a way to look at my total spend for the year, for tax purposes?

Log into your Thumbtack account > click on the drop down menu by your icon > click "payments" and scroll to the bottom of the page where you'll see "download all charges" and you'll get a CSV file.

Is it possible to integrate my Thumbtack reviews with my website?

You can add a reviews widget to your website by logging in to your Thumbtack account (must be on desktop) > click on the drop down menu by your icon > click "settings" > click on the "widgets" tile
A huge thank you to all who attended (there were 300 of you!), to all of our amazing pro presenters, and to everyone who submitted a question!