What is the process that thumbtack uses for Opportunities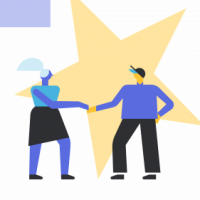 I noticed that on the opportunities page, it indicates that "these customers who have requested other pros", "...you can be their backup."
Does this mean that your response is not sent to the customer until the pro they selected has changed their status to "not hired"? Exactly when does the email go out to the customer if you choose to pursue an "opportunity"?
Comments