March Contest: Spring projects.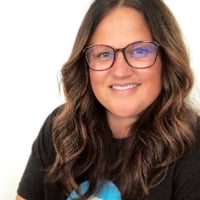 DustiO
Administrator
Posts: 1,387
As we head into springtime, many of us are thinking about spring cleaning, special home projects, or growing business plans. Personally, I've been thinking about moving my office to a different part of the house in order to get more natural light while I work.
I plan to hire Thumbtack pros to help me move furniture, organize some storage areas, and maybe even paint. I'm also hoping to get my Google Drive organized (this is like, the ultimate cleaning project for me 😅).
For this month's contest, we'd love to hear about a project you plan to do (this can be for your home, your business, or one of your clients) — bonus entry if you show us a before and after pic of the project. If you aren't planning a project, share one you've done in the past.
Share below and we'll pick a random winner to receive some Thumbtack swag. Your before and after pics may also be chosen to be featured on our social media channels.
Comments