Possible problem with THUMBTACK?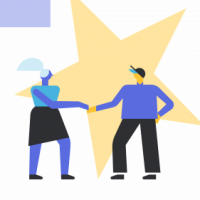 Hi, lately I have been experiencing problems with thumbtack and wondering if anyone else has.
I have had customers send me targeted leads twice. It seems that after I responded to the first lead, they never got my response / quote, so they sent a second lead to me.
I know this happens occasionally with customers not knowing how to use the service correctly, but I think I've received five or six double leads in the past two weeks. Each time it seems like the customer never got my response to the first lead.
Comments