Feedback for Customer Request Form - Seeking Help With Addiction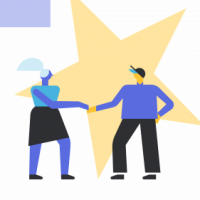 As a Hypnotist, I seek leads/referrals for clients who identify as having an addiction. It seems the Thumbtack user is provided with prompted options that are limited to just working on an addiction.
In the comments, they may indicate if that addiction is smoking tobacco, alcohol, gambling, or drugs. This is not required so I have to respond and inquire as to what the addiction is.
It would be helpful for us, the actual Thumbtack customers if Thumbtack users were prompted to indicate the addiction type so we can better estimate the type of and duration of therapy. Addiction is ambiguous and forces an exchange of emails that triggers a fee for me, and then they may not be a good fit.
I offer services to Stop Smoking, Gambling, Alcohol, and Drug addictions, however, the cost associated with these various services varies greatly. Any help with this would be appreciated.
Thank you for your time and I look forward to your response.
Comments