0 Leads - This is Clearly a Common Concern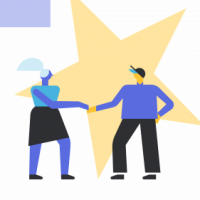 Repeatedly, PROs have reported they have received no leads in Q1 2023 after a previous pattern of regular weekly leads (myself included).
Lead numbers have not changed as I have maximized lead price and budget.
Perhaps, TT should publish an article on how many customer inquiries they received in Q1 2023 (overall and by PRO service) versus previous periods to shed light on whether this is an economic issue or an issue with the TT platform, pricing strategy, or other.
The continued response of "check: settings, selected lead prices, selected budget, response time, reviews, …" is NOT adequate.
There is clearly a pattern here that TT PROs are reporting and TT is not getting to the bottom of the issue.
This issue should be escalated, investigated, AND reasons and resolutions COMMUNICATED BACK TO ALL PROS.
Comments