Overcharging for leads is real...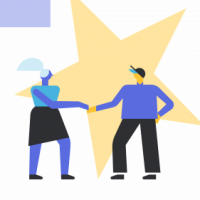 This issue relates to the contractors estimate vs. the price of the lead. There is no excuse for charging $60 for a lead that has budgeted and/or estimated $200. Because that means that even if I get the job I'm still only taking $140 before I even start the job.
Sometimes the customers stated budget is only $150 to $200 and I get charged $40-$60.
Again, there is no justification for this. In spite of my success on Thumbtack I might have to leave just because I can't take such a hit the profit every time I get a job and I can't just raise my prices by $60 to cover the added cost. There are some times when I add a "Thumbtack Tax" to jobs, if I can, just to defray the cost.
I believe that if you ask anyone... if you describe this situation to a disinterested party... they would call it gouging.
But I think it's just a problem that Thumbtack has had all along. They won't customize the leads generation for a particular type of contractor in a particular industry.
For example, I may be willing to pay more for a lead if I sell a recurring service, like a hairstylist; because the next time I will take all the money.
The disturbing aspect of all of this for me is that the 60 lead for a $200 job is a repeat customer. I helped her out last year and now she wants to hire me again... so she went back to Thumbtack to find me. Why? Because she thinks Thumbtack is free.
I don't know what it's going to take for Thumbtack to become profitable but this is not going to work. It is upsetting to see all these community posts and all the things that Thumbtack says it does to help vendors when they are unwilling to listen and get these things straightened out.
Further, it's at their convenience... I can longer control for my cost for Thumbtack because they have allowed themselves to charge me whatever they want. I raise my maximum lead price because I want to competitive but I would assume that they would charge more for a lead to a job that is budgeted higher.
In other words, it's unfair to charge $60 for a lead to a job that is only worth $200.
Comments