The "Lack of" Opportunities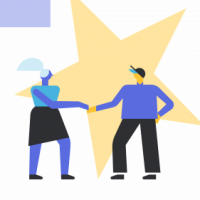 What is the point of the Opportunities? I have responded to hundreds of them and maybe have gotten responses from like 2 of them. I can look at my sent messages and see that less than 20% of them have hired a Pro on Thumbtack.
Why isn't Thumbtack interested in connecting those job posters with Pros who would like to contact them about their job?
The Opportunities needs a major overhaul.
I think a good start would be to stop hiding the sent messages of Pros who were not contacted directly by the job poster first. They need to go in the Inbox, not down at the bottom of the Projects page. I'm guessing that most job posters never see these. And that's probably a big factor for the low hire rate that I see.
Probably a lot of users have walked away from Thumbtack saying "Oh, well, I talked to a couple Pros, but I didn't find anyone that was good fit for my project. I'll go look somewhere else."