For success, it's all about the numbers, but the numbers are not there anymore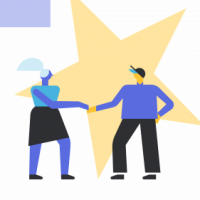 I have noticed a trend on TT that is concerning to Pros here in the Pro Community as well as in the Zoom CommuniTEA. There have been significant shifts in the success of pros but no one seems to know why that is.
I am very OCD and keep track of EVERYTHING for the past 4 years: How many Views; how many Profile Views; how many Leads; how many booked appointments; and how many hires. The more Views, the more customers are looking at MY Profile, the more customers reach out to me the more paying clients. Unfortunately, there is a drop in the number of Views overall. I have seen a max of 100 Views per day dwindle down to 3 Views per day. For my category and the area I reach is unheard of, and I can't seem to make sense of this drop. So now I am no longer getting the reach to potential clients , which leads to less client contact.
I don't know if this drop in Views in my Category is related to how "Competitive" I am against other Pros. The sliding scale for being Competitive seems to change several times a day. If I am not looking at my TT constantly, I have no idea if I am less competitive or now paying way more then others. For example the sliding scale for my Category costs up to $137 per lead. To be Competitive can range from $50 to $90 at one point in the day and then $35 to $85 at another point in the day. What does this huge spread mean for the Pro? If I set $50 to be Competitive am I being dropped off the list of Pros to those who pay $90 to be Competitive? Then it's really not competitive is it? This is all very confusing and no one seems to know the answers.
Has anyone out there figured this out?
Comments