Why does the lead cost more than the job?!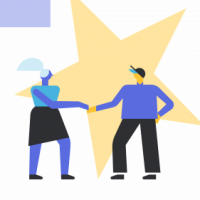 Curious how thumbtack comes up with prices honestly. I am an electrician and charge $75 to install an outdoor coach light. It takes 10 min or less. I find it difficult to charge more than that and so does the customer when it's a 10 min job. The lead for this job cost me $102.
Nobody is making money from that except for thumbtack. Doesn't seem right.
Comments